Online Store - Coho Flies & Apparel
Hello and welcome to the Windycitysalmon Online Store where you can purchase a variety of different coho salmon and steelhead trolling flies as well as Windycitysalmon apparel.
Captain Rick hand-ties all of the coho flies you see pictured below and primarily employs these exact flies when he fishes for coho salmon and steelhead during the spring months. Under most circumstances, an 18-inch leader from the tip of the loop to the back of the hook will perform the best when run behind 6" or similar size (red/orange) dodgers or flashers. But you should experiment with different lengths on your own home-waters to see what performs best. All coho flies are tied on #4 Gamakatsu and VMC hooks. We can tie on #2 or larger hooks upon request as well as tie custom patterns not listed, per your direction.

Please scroll down further for Windycitysalmon hoodies and T's. Black and grey pullover hoodies and T's are both available as well as zip-up, pink hoodies.
All coho flies are $2.50 each. You can increase quantities at checkout. We are proud to offer FREE SHIPPING on all fly orders, six flies minimum. Orders of five or less flies will not be honored and your credit card will be refunded.
Hoodies and T's ship for $5 (quantity 1), $7 (quantity 2), and $8 (quantity 3 or more)
If you have any questions about the flies or apparel, please feel free to call or email Captain Rick.
Junebug Coho Fly - New for the 2012 season, this peanut fly was a TOP producer and often occupied half or more of my standard 16 rod spring-spread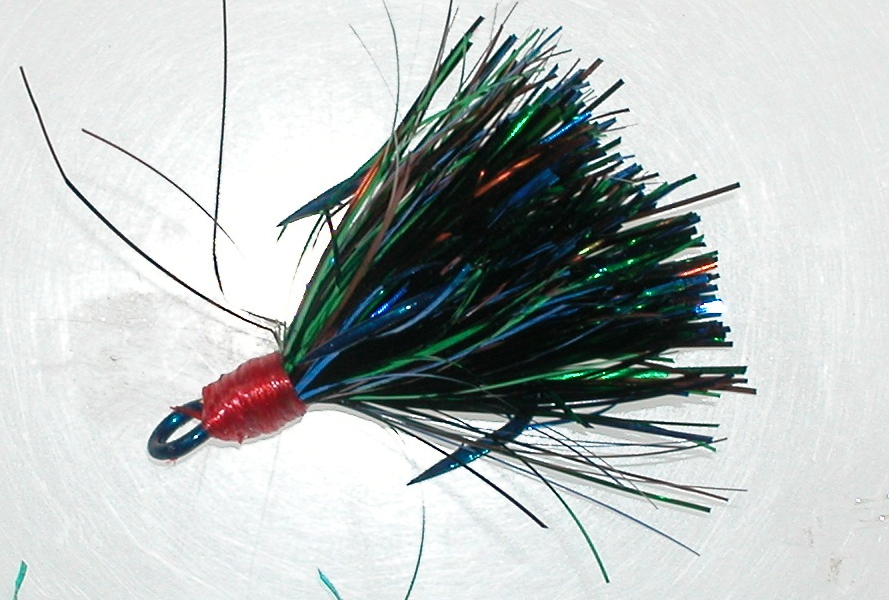 Lime Ricky Coho Fly - New for the 2011 season, this unique peanut fly pattern shined that year and has done well ever since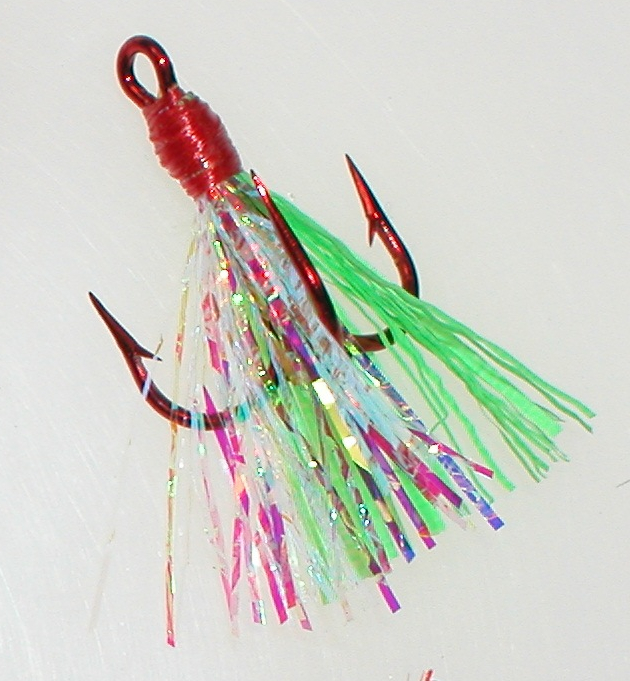 Blue Liz Coho Fly - I tied this old pattern directly on a red hook and it is often my best fly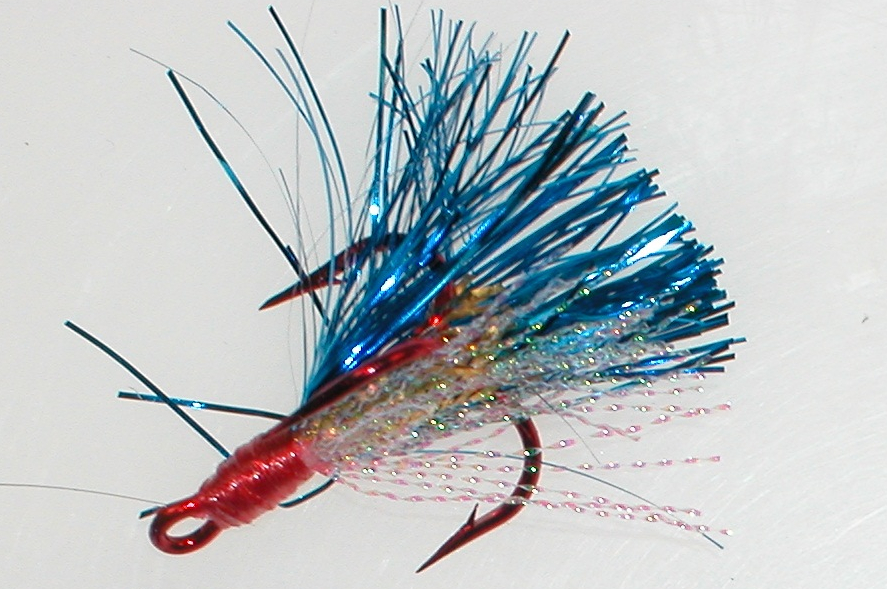 Aqua Mirage Coho Fly - I tie this one on green hooks. A top producing peanut fly every season, especially as the sun gets higher in the sky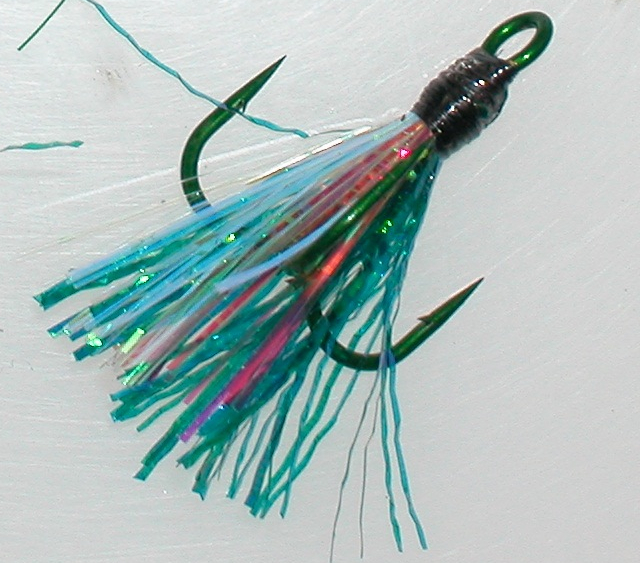 Two-tone, lime-aqua Coho Fly - I tie this one on green hooks. This old stand-bye peanut fly known as 'two-tone' in Waukegan, continues to perform well every season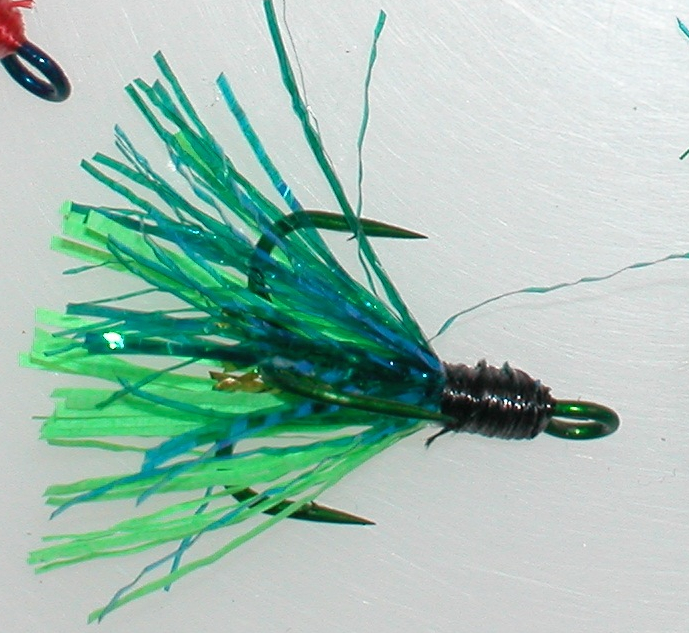 RBS Coho Fly - Red, black and silver on a red hook. This peanut fly often does well on days when the coho are finicky aren't hitting other patterns. I will often run at least one in my spread just to see if the fish are in that mood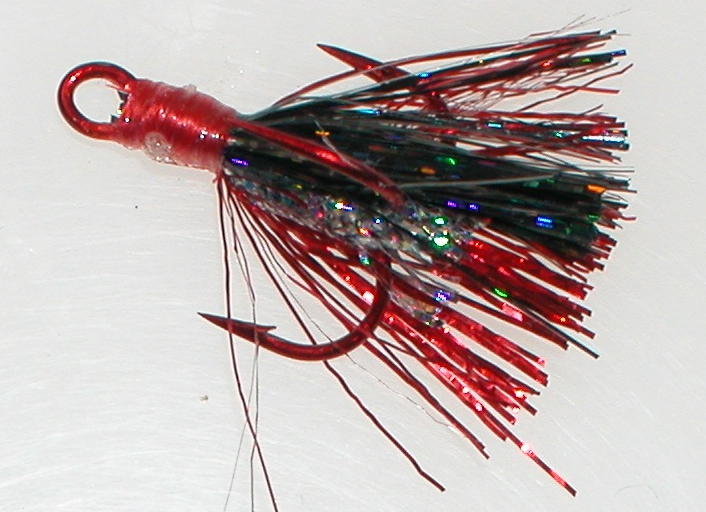 Bleu Cheese - One of the best peanut flies you can run for steelhead up on the surface. Tied on a blue hook, this pattern will catch steelhead if they are around
Purple Liz - Purple Liz Coho Fly - Like the blue liz but with purple flashabou instead. Lots of captains swear by this one too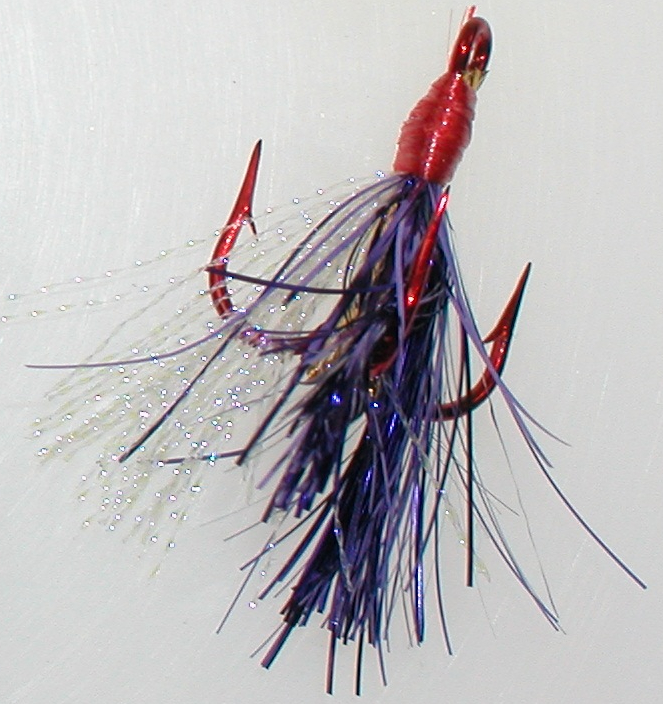 Rainbow Rising Coho Fly -
New for the 2013 season, this multi-colored fly tied on red hook resembles an old pattern I used to fish when I was a kid and I added a segment of mirage in there too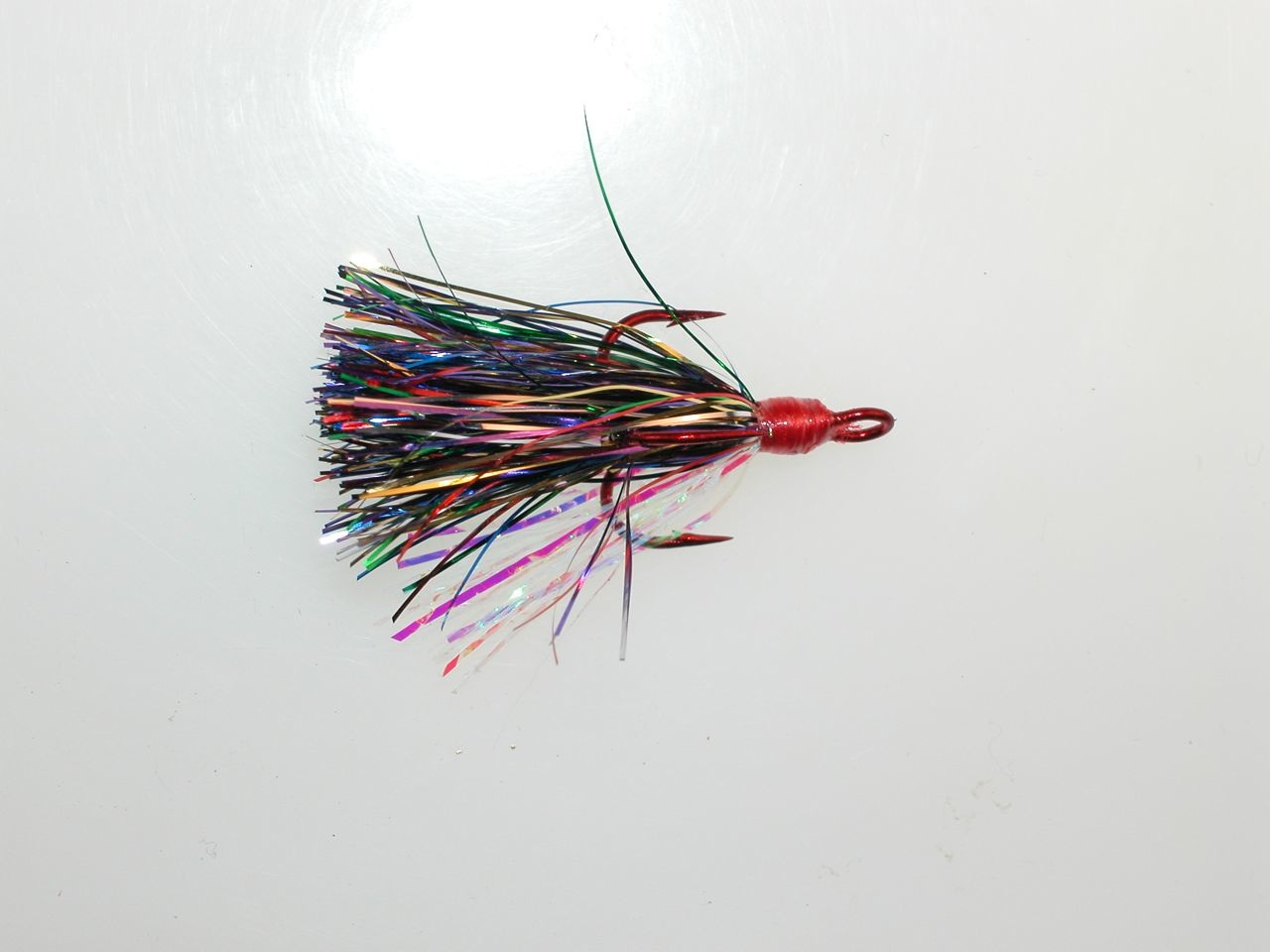 Kringle Coho Fly -
New for the 2013 season, this multi-colored fly tied on a red hook is a very unique pattern that I think will be a very good producer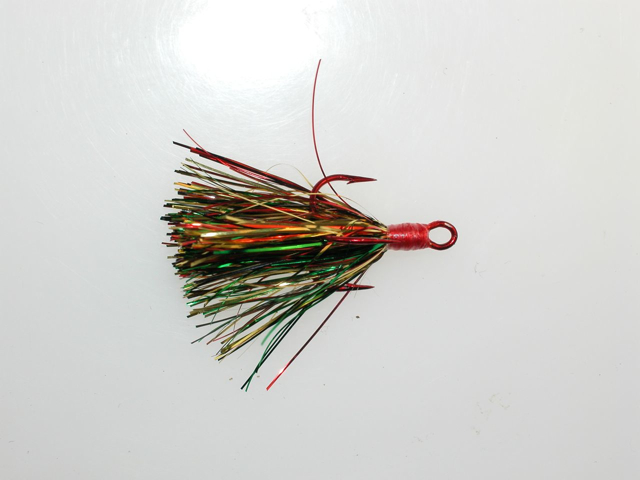 Golden Retriever Coho Fly - Having tied this one late in the 2012 season, I was not able to fish it yet but I think has interesting potential
Rainier Coho Fly -
New for the 2013 season, I think I am probably most excited to fish this unique, new pattern. I tied it on a green hook with black thread and I think it resembles a common house-fly, which we often discover was the favored menu item for coho on any given day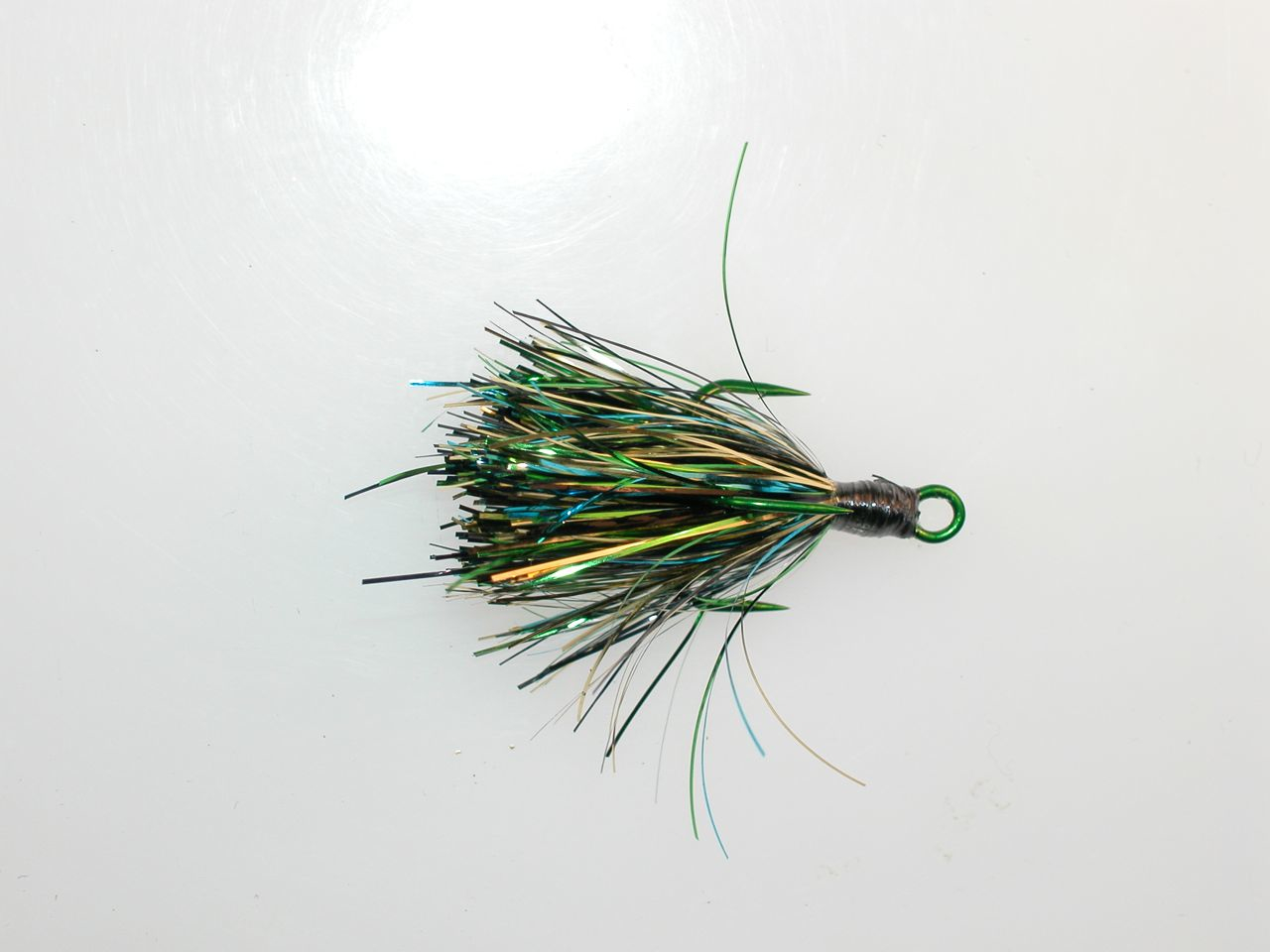 Oasis Coho Fly -
New for the 2013 season I think this straight mirage and blue-aqua fly will work well under a bright sun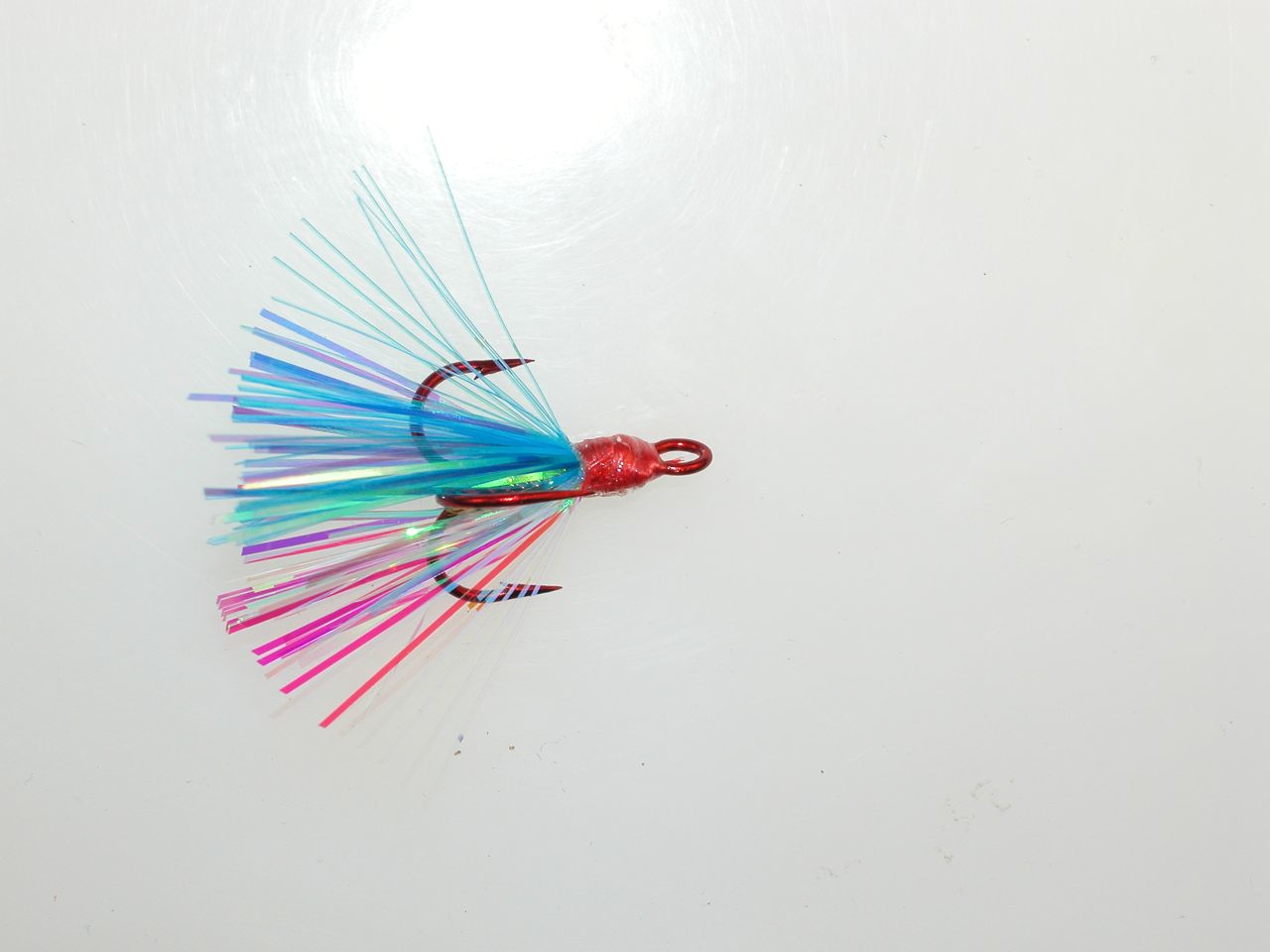 Classic Black and Purple Coho Fly - A classic half and half pattern, purple and black that is a staple for any coho troller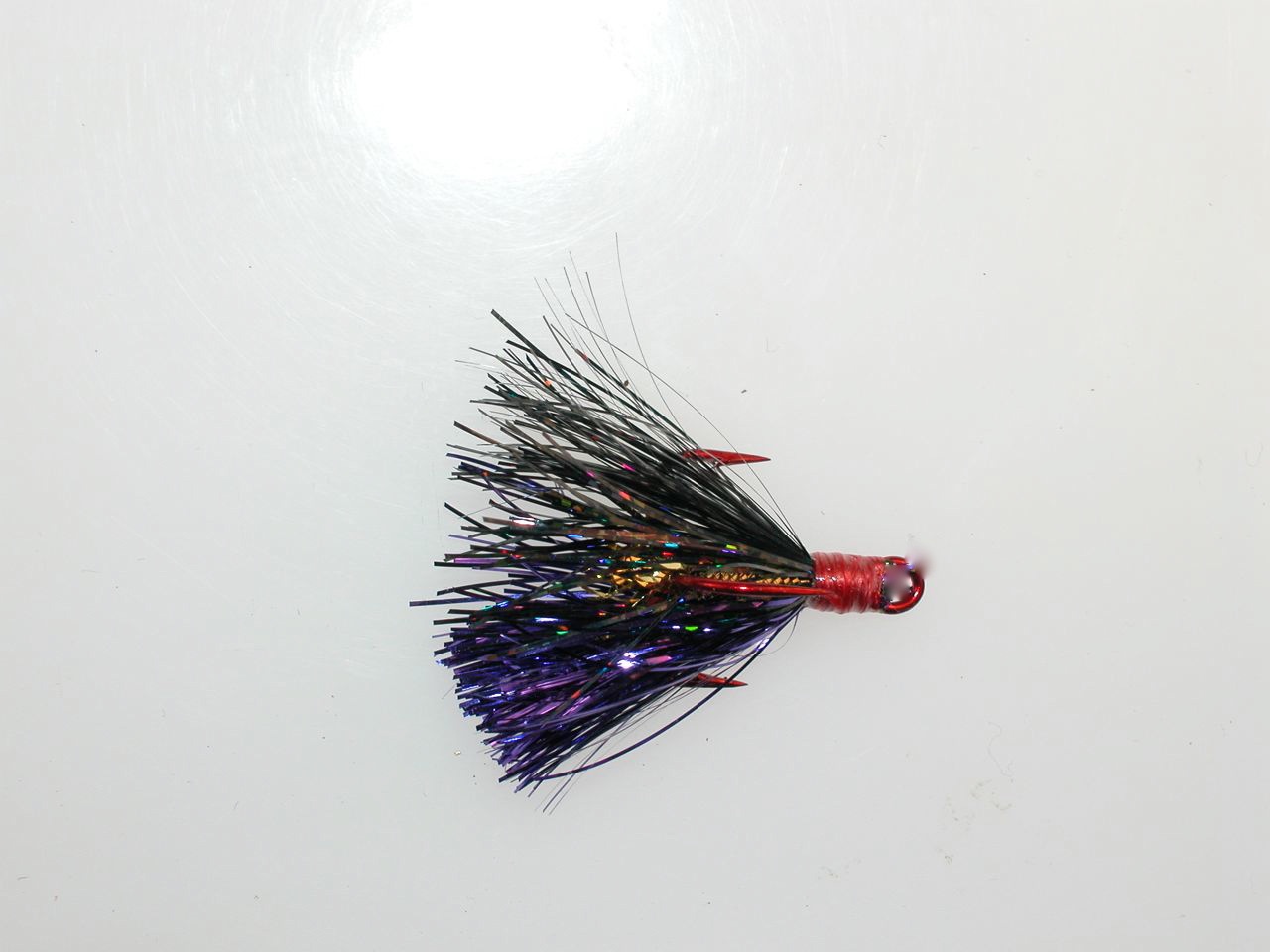 Moth Coho Fly - I tied and ran this pattern in 2012 when we learned that coho were eating lots of white moths. Adding a hint of pearl also, this fly had its days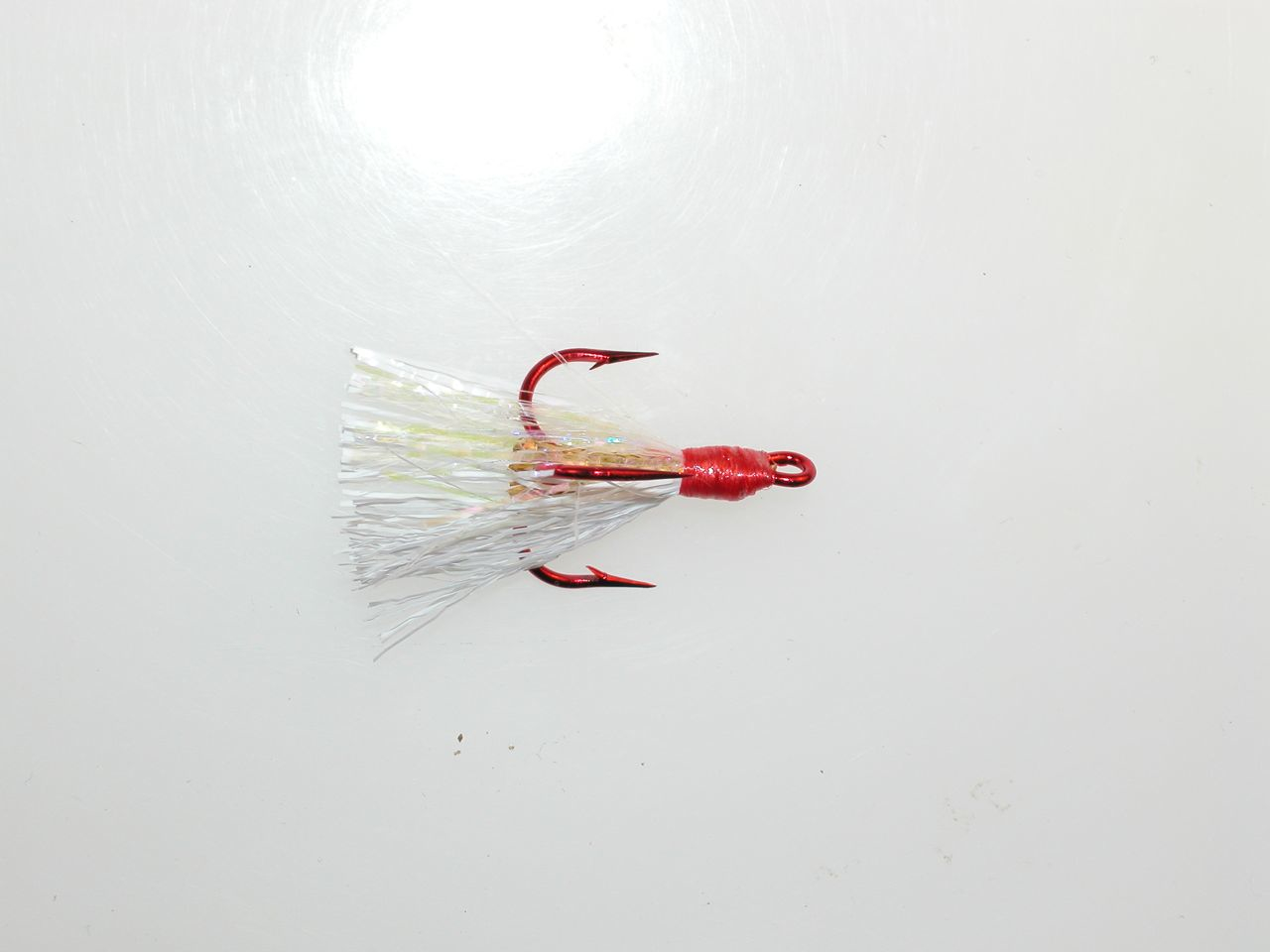 Mirage UV Coho Fly - UV is all the rage across Great Lakes baits. I added mirage for flash and put this one on a blue hook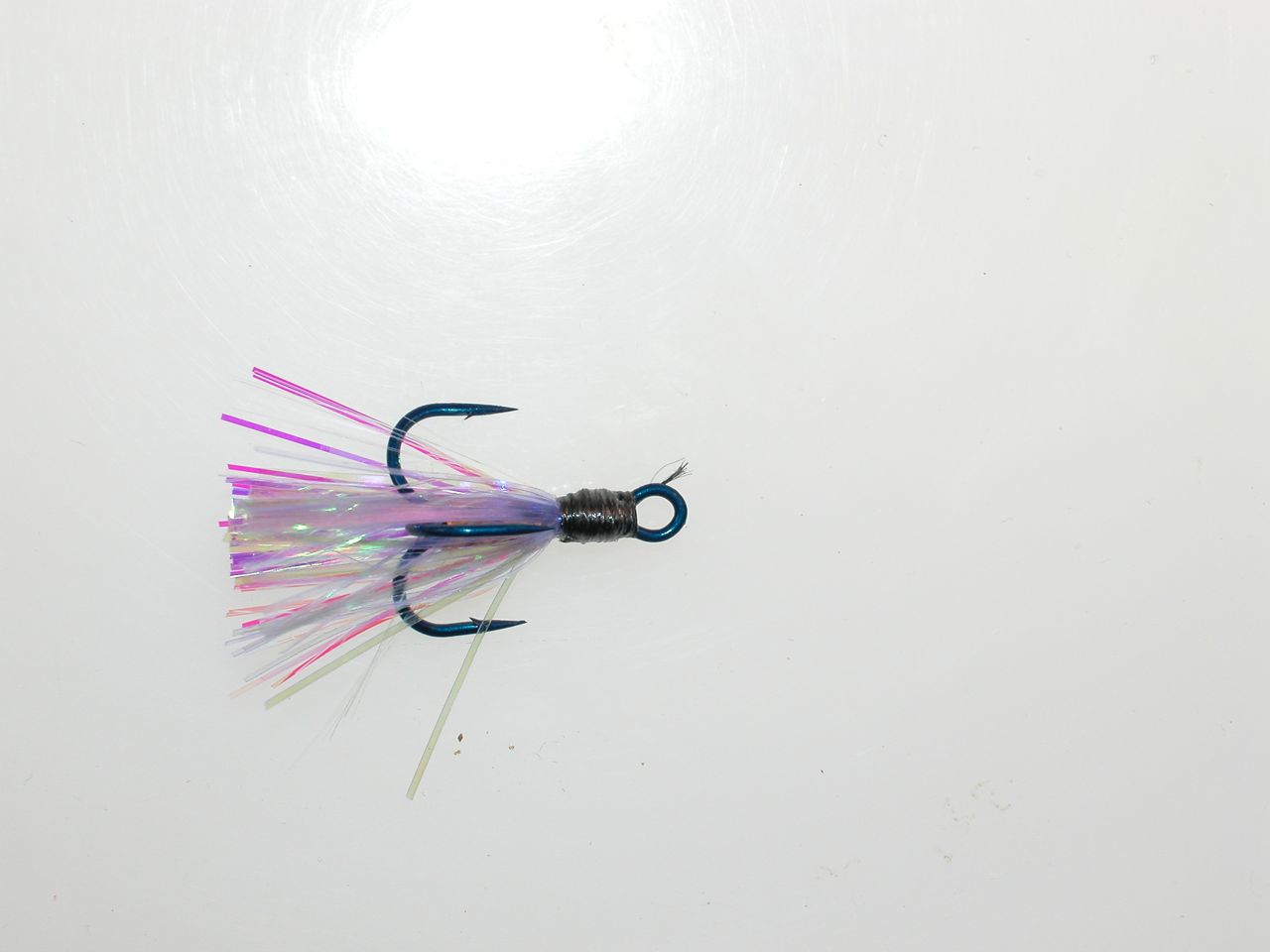 Pullover Hoodies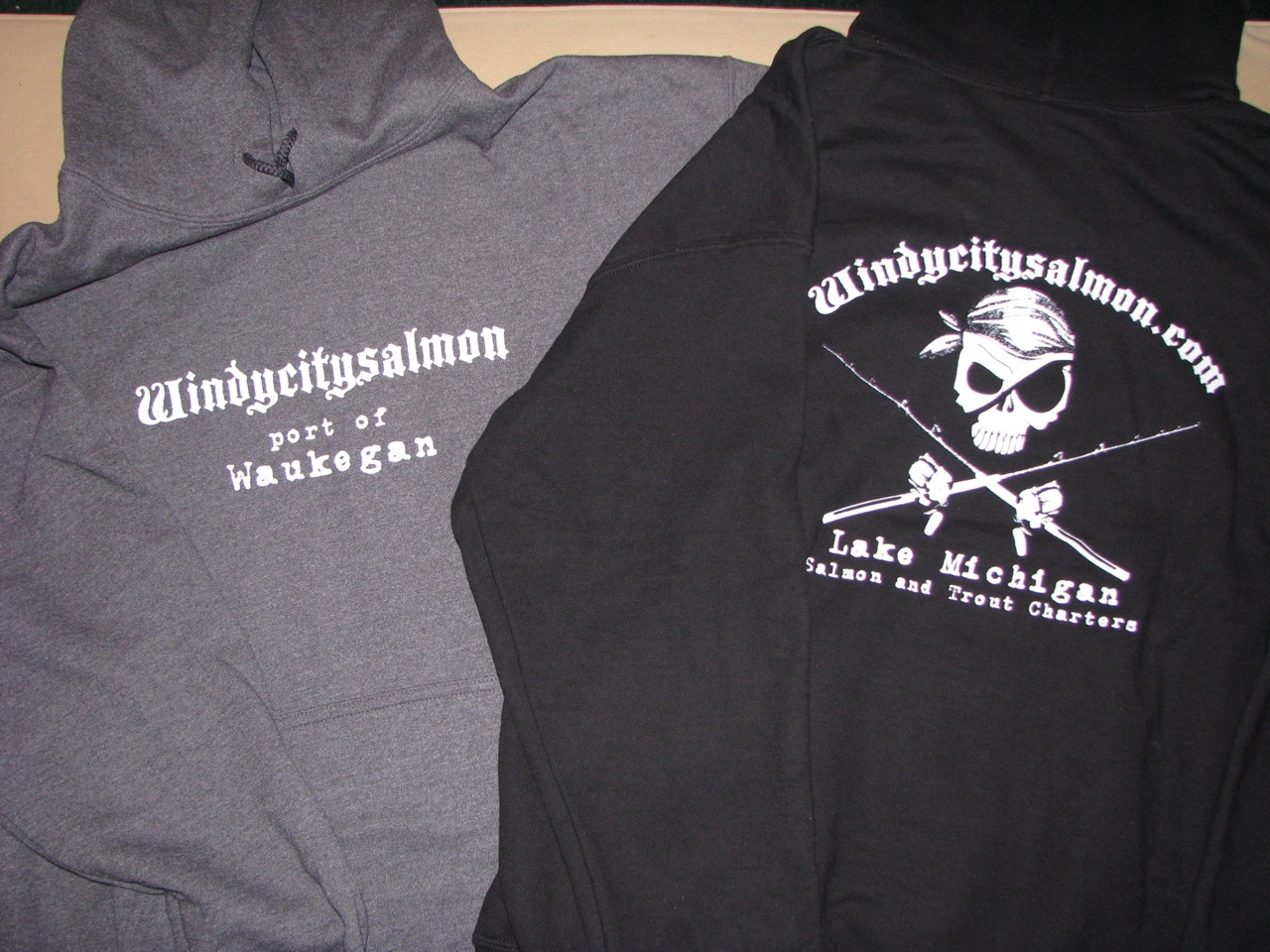 Short-sleeve T's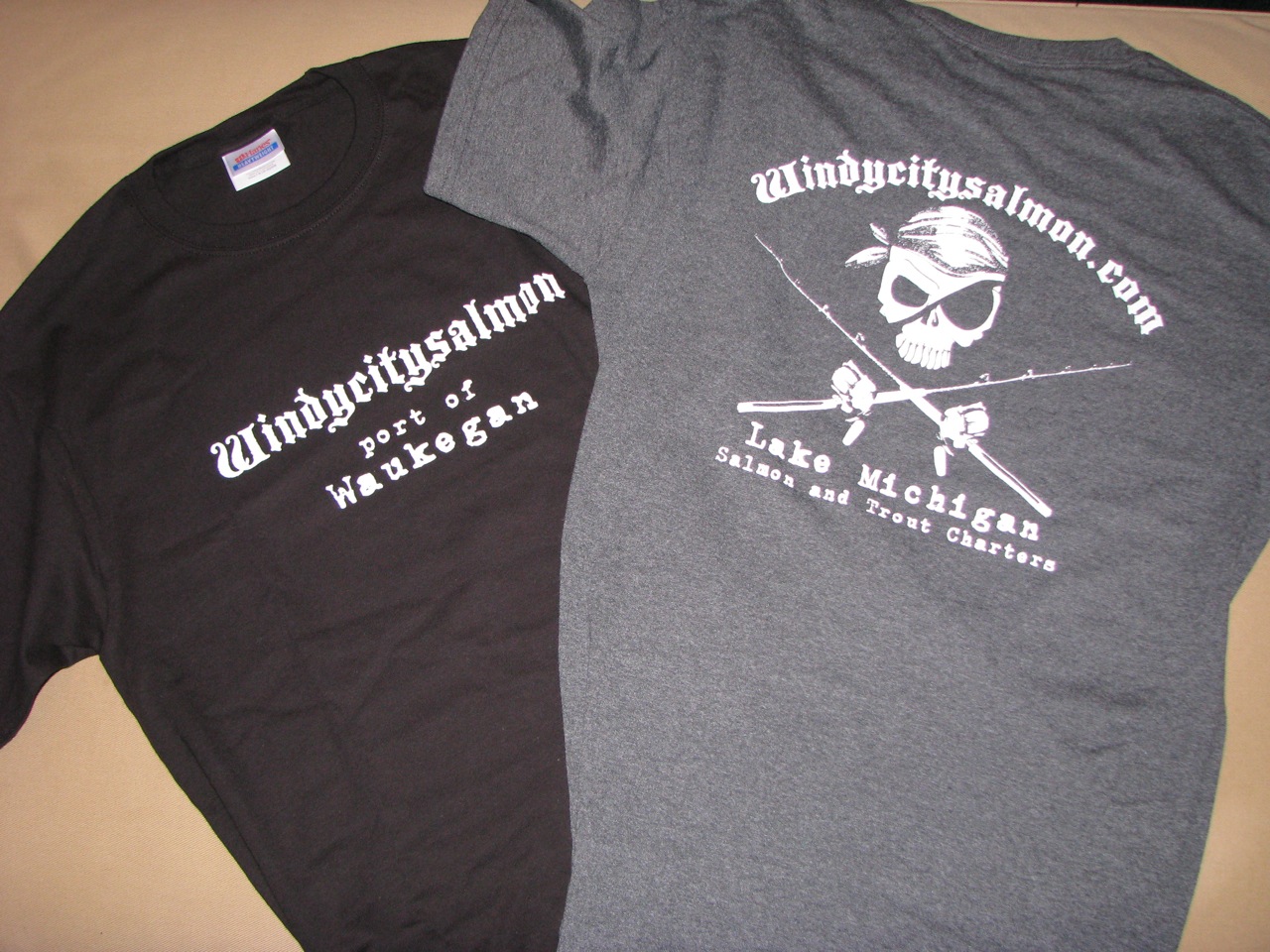 Pink Zipper Hoodies